Winnipeg, or Winnie, (1914 – 12 May 1934) was the name given to a female black bear that lived at London Zoo from 1915 until her death in 1934. Rescued by cavalry veterinarian Harry Colebourn, Winnie is best-remembered for inspiring A. A. Milne's character, Winnie-the-Pooh.
Upon the outbreak of World War I in August 1914, Lt. Harry Colebourn of The Fort Garry Horse, a Canadian cavalry regiment, volunteered his service. On 24 August, while en route to Valcartier to report to the Canadian Army Veterinary Corps (CAVC) as part of the Canadian Expeditionary Force, he purchased a young bear cub for $20 at a train stop in White River, Ontario. The bear's mother was probably killed in the spring of 1914 when the cub was very young and could most easily have become socialized to humans. The name of the hunter who sold the bear and who presumably provided the bear's early socialization is undocumented. Colebourn named the bear "Winnipeg", "Winnie" for short, after his home city of Winnipeg, Manitoba. Winnie accompanied him to Valcartier and all the way to England, becoming the mascot of the CAVC and a pet to the Second Canadian Infantry Brigade Headquarters. Before leaving for France, Colebourn left Winnie at London Zoo.
Winnie's eventual destination was to have been the Assiniboine Park Zoo in Winnipeg, but at the end of the War, Colebourn decided to allow Winnie to remain at the London Zoo, where she was much loved for her playfulness and gentleness. Among her fans was A. A. Milne's son Christopher Robin, who consequently changed the name of his own teddy bear from "Edward Bear" to "Winnie the Pooh", providing the inspiration for his father's stories about Winnie-the-Pooh.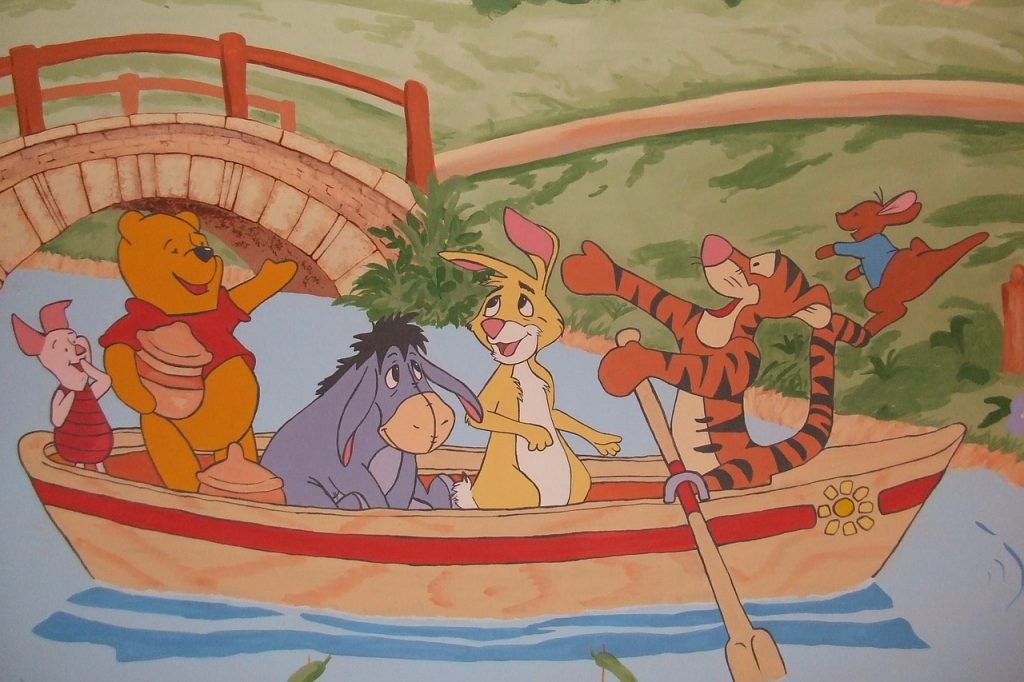 Winnipeg's skull was kept after her death in the Odontological Museum at the Royal College of Surgeons Hunterian Museum in London, and went on public display for the first time in 2015.
There are several statues and plaques commemorating the popular bear. The London Zoo has 1981 statue of Winnie by sculptor Lorne McKean. A statue of Winnie and Colebourn together by sculptor William Epp stands in Assiniboine Park in Winnipeg, in the park's Nature Playground; Epp's design is also seen in another statue at the London Zoo.
In 1996, Canada Post issued "Winnie and Lieutenant Colebourn, White River, 1914" designed by Wai Poon with art direction by Anthony Van Bruggen and computer design by Marcelo Caetano. The 45¢ stamps are perforated 12.5 x 13 and were printed by Ashton-Potter Canada Limited.
The story of Winnie the bear was portrayed in the 2004 movie A Bear Named Winniestarring Michael Fassbender as Colebourn and Bonkers, a 650-pound male American black bear, as the adult Winnie. In 2011, Winnipeg author M.A. Appleby, whose father was a friend of Colebourn's son, wrote a children's book about the bear's life titled Winnie the Bear.